Coalition for BJP with Apna Dal leaders in UP for LS polls in danger
Lucknow: Coalition blues have hit the ruling Bharatiya Janata Party (BJP) in Uttar Pradesh as the Apna Dal (Sonelal) leadership has alleged that "coalition dharma was not being followed" and its party workers were being ignored and insulted.
Amid tough statements and posturing by Apna Dal state President Ashish Patel against the UP government, Union Minister Anupriya Patel cancelled all her engagements for the day and left for New Delhi.
The tension between the two allies comes at a time when the BJP seems to be under pressure from its allies elsewhere as well.
Only recently it had patched up with the Lok Janshakti party (LJP) in Bihar and worked out a seat sharing formula for the 2019 Lok Sabha elections.
However, with Wednesday's developments, ties with a hitherto reliable ally in Uttar Pradesh appeared to be heading south.
Coalition in UP for LS polls in danger with BJP as Apna Dal leaders feels insulted:
Ashish Patel has alleged that district officials, the police department and the state government pay little heed to his party cadres, leaving them frustrated and feeling slighted.
The Apna Dal state chief has also advised the BJP leadership to "take lessons from the recent reverses it faced in Madhya Pradesh, Rajasthan and Chhattisgarh and make course corrections".
He added that if his party workers were not respected there was little reason for them to stay on in the coalition.
The Apna Dal has two Lok Sabha MPs from Uttar Pradesh and nine legislators in the state assembly.
Remove Holi Colours Without Harming Your Skin with these tips
Holi is one festival that everyone both loves and hates . We love it ,because of all the amazing colours that it brings to our lives and we hate it when our skin gets all those rashes ,after trying to take colours off . Well before you again resolve to not play Holi the next year . Here are some simple life hacks that you can use to easily get rid of those stubborn holi colours .
While Holi is an extremely joyous and playful festival the colour that is used is sometimes deangerous and harmfull to your skin .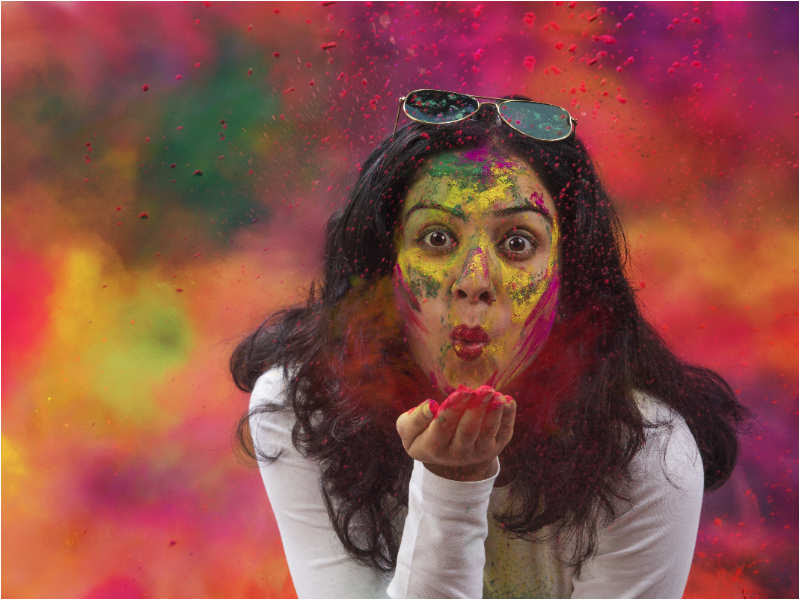 TIPS :
1.Gramflour and Curd: To remove colour from hairs ,keep a mixure of curds and besan in aaamla(aamla has to be soaked in a water one night before) and wash it .After applying this, shampoo your hair . The colour from your hair will easily come out
2.Banana and Milk : Make a paste of banana and milk .Now add some honey to it and mix well . Apply this mixture on your head and leave it till it dries This will easily remove colour from your hairs
3.Fenugreek (Methi) seeds:   Mix fenugreek seeds in curd and keep it overnighty .Apply this mixture on your head and leave it for half  hour .After washing it shampoo your hair .The colour will come out easily
4.Multani Mitti : Use this pack on your face and keep it till it dries . It helps in removing colours . You can also apply the pack of lemon juice and curd on your skin and then wash it after 20 mint . It helps in removing strong colours from your skin.
5.Gramflour and Cream: Mix Gramflour, oil and cream and make a paste of it . apply it on your skin and wash it after it gets dry .
*Always apply coconut or mustard oil before playing colours on your skin