Just lollypop given in name of slashing Petrol prices in Metro cities
Domestic fuel prices declined for the second consecutive day with petrol prices falling around 20 paise in the four metropolitan cities.
In the national capital, petrol was sold at Rs 70.07, down from Rs 70.27 per litre on Saturday, according to data on the Indian Oil Corp's website.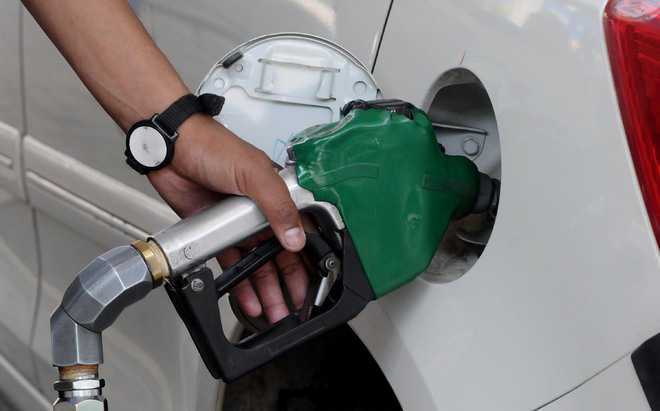 Prices in Kolkata, Mumbai and Chennai were Rs 72.16, Rs 75.69 and Rs 72.70, respectively, against the previous levels of Rs 72.36, Rs 75.89 and Rs 72.91 per litre.
The decline comes amid downward movement in global crude oil prices.
As per the country's dynamic pricing mechanism, the domestic fuel prices depend upon international fuel prices on a 15-day average and the value of the rupee.
Diesel prices too fell on Sunday, in tandem with the petrol price movement. In the Delhi, Kolkata, Mumbai and Chennai, the fuel was sold for Rs 64.01, Rs 65.77, Rs 66.98 and Rs 67.58, respectively, down from the Saturday's Rs 64.19, Rs 65.95, Rs 67.17 and Rs 67.77 per litre.
IRCTC is starting its luxury train 'Golden Chriot' from tomorrow
IRCTC, the online ticket booking arm of Indian Railways, is going to start services of its luxury train Golden Chariot once again. Officials said that we would like to inform you that IRCTC is going to conduct the voyages through Golden Chariot again from tomorrow on 14 March 2O21. The train operated by the Karnataka State Tourism Development Corporation (KSTDC) was temporarily closed last year due to a lack of passengers.
According to IRCTC, three packages have been kept on the train. This train will start from Bengaluru and return to Bengaluru via Tamil Nadu, Karnataka, Kerala and Goa. The booking of which can be done through the official website of the luxury train.
The Golden Chariot is equipped with padded furniture, renovated rooms and bathrooms, new linen and cutlery. This luxury train also has a smart TV with a Wi-Fi facility. Apart from this, security features like CCTV and fire protection have also been upgraded in the train. The food menu of the train has also been prepared in a new way. All safety standards will be followed in the wake of corona infection.