Sacrilege cases: Actor Akshay Kumar appears before Punjab Police SIT in Chandigarh
Bollywood superstar Akshay Kumar appeared before the special investigation team (SIT) of the Punjab Police on Wednesday in connection with an alleged deal mediated by him between controversial godman Gurmeet Ram Rahim and former Punjab Deputy Chief Minister Sukhbir Singh Badal.
Police sources said that the questioning began around 10 a.m. and is being video recorded.
Akshay, who landed at the Chandigarh international airport earlier on Wednesday, drove straight to the high-security Punjab Police headquarters in Sector 9 here to appear before the SIT.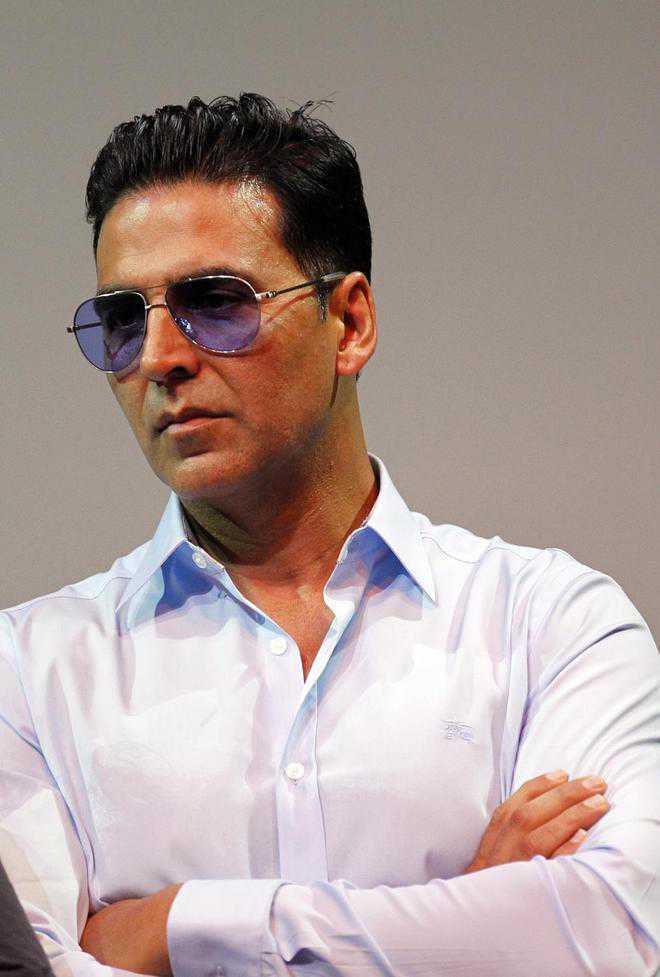 The Punjab Police had earlier this month summoned Kumar as a witness.
Akshay had on Tuesday moved a request that he be allowed to meet the SIT officials in Chandigarh instead of Amritsar, where he had been originally summoned.
The SIT is investigating incidents of sacrilege of the Guru Granth Sahib and the subsequent firing on protesters in 2015.
Akshay was questioned regarding his alleged role in brokering a Rs 100-crore deal between the controversial godman, who was later convicted of rape and sentenced to 20 years' imprisonment and Sukhbir Badal in Mumbai in 2015 just days before the release of a film of the godman.
The 51-year-old has denied that he arranged any such meeting or had any role in brokering the deal. He had termed the allegations as "rumours and false statements" about his involvement with Ram Rahim Singh.
"I have never ever met Gurmeet Ram Rahim Singh in my life, anywhere. I learnt from social media at some point that Gurmeet Ram Rahim Singh resided for a while at some place in my locality Juhu in Mumbai but we never ever crossed each other's paths," Akshay had tweeted recently after he was summoned by the Punjab Police.
On his part, Sukhbir Badal said on Tuesday that he had never met Akshay outside Punjab. "I have never met Akshay Kumar outside Punjab," Badal said.
Sukhbir Badal was questioned by the SIT here at the Punjab Police headquarters on Monday. He termed the questioning as a sham and alleged that the Congress government in Punjab led by Chief Minister Amarinder Singh was indulging in political vendetta.
Former Punjab Chief Minister Parkash Singh Badal was on November 16 questioned by the SIT headed by additional Director General of Police (ADGP) Pramod Kumar and Inspector General Kunwar Vijay Pratap.
The senior Badal said that he told the SIT that he had not ordered firing on Sikh protesters agitating against the sacrilege incidents in October 2015.
Chief Minister Amarinder Singh had said earlier that his government had no role in the summoning of the Badals and the actor by the SIT.
The SIT was set up by the Amarinder government in September this year to probe cases of sacrilege of Guru Granth Sahib and the firing ordered on those protesting against the sacrilege cases in October 2015 when the Akali Dal-BJP alliance government headed by Parkash Singh Badal was in power in the state.
Two persons were killed in the police firing in Behbal Kalan village near Kotkapura town in Faridkot district.
Arbaaz Khan files for defamation after his name crops up in Sushant case
Actor-producer Arbaaz Khan has filed a defamation case against several social media users who alleged his involvement in the death of actor Sushant Singh Rajput and his manager Disha Salian.
Arbaaz filed the case in a civil court in the city, and the court has directed defendants Vibhor Anand and Sakshi Bhandari, and unknown defendants — namely John Doe / Ashok Kumar — to withdraw, recall or take down defamatory content published directly or indirectly by any of them.
The defamatory posts stated that the Arbaaz was arrested and taken into unofficial custody by Central Bureau of Investigation (CBI) as part of the investigation.
Sushant was found dead in his apartment on June 14, 2020, and probe into his death case is still going on. After Mumbai Police initially concluded the actor had committed suicide, the case was subsequently taken up by CBI, with Enforcement Directorate (ED) and Narcotics Control?Bureau (NCB) also joining the investigation.
Earlier this year, Arbaaz had filed a case against "Dabangg" director Abhinav Singh Kashyap, following the latter's accusations that the Khan family had sabotaged his career.