Weightlifting all set to keep heart diseases at bay
While it is well known that physical activities promote heart health, a new study suggests that weightlifting, rather than walking and cycling, can better help keep heart diseases at bay.
The study showed that engaging in both static activities such as strength training and dynamic activities like walking and cycling was associated with 30 to 70 per cent lower rates of cardiovascular disease risk factors.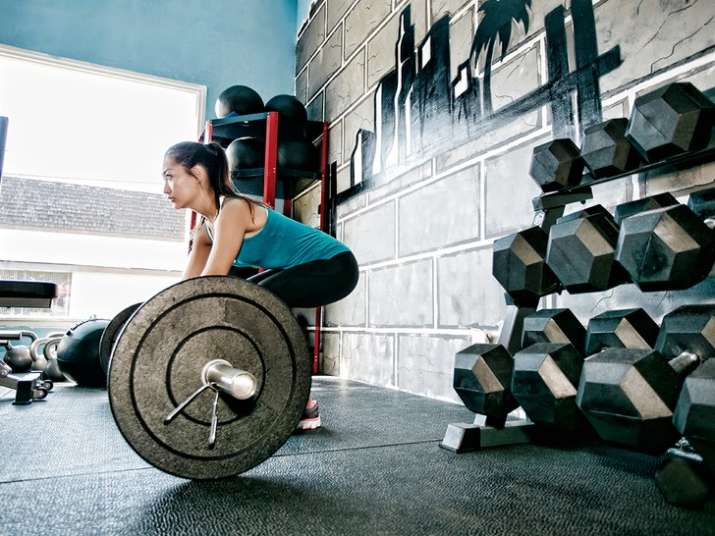 But, the associations were strongest for strength training among youth than older adults.
"Both strength training and aerobic activity appeared to be heart healthy, even in small amounts, at the population level," said Maia P. Smith, Assistant Professor at St. George's University in Grenada.
"However, static activity appeared more beneficial than dynamic," Smith added.
Further, the researchers suggested that clinicians should counsel patients, especially the elderly, to exercise regardless of activity types as patients who did both types of physical activity fared better than patients who simply increased the level of one type of activity.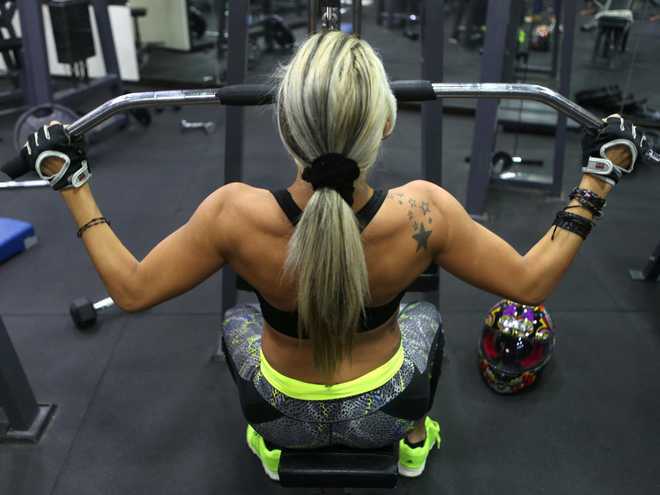 "The important thing is to make sure they are engaging in physical activity," Smith said.
The findings were presented at the ACC Latin America Conference 2018 in Peru.
For the study, the researchers included 4,086 adults aged 21 to 44 or over 45.
The team analysed cardiovascular risk factors, such as high blood pressure, obesity, diabetes and high cholesterol, as a function of self-reported static and/or dynamic activity.
Health Ministry say's for COVID-19 vaccin,No vaccination for pregnant, lactating women at this time.
The Union Health Ministry has informed all states and union territories that interchangeability of COVID-19 vaccines is not permitted, and pregnant and lactating women should not be administered the shots as they have not been part of any anti-coronavirus vaccine clinical trial so far.
India will launch its COVID-19 vaccination drive from January 16 in what Prime Minister Narendra Modi has called the world's largest inoculation programme.
Ahead of the vaccination drive, in a letter to all states and UTs, the ministry highlighted that under the emergency use authorisation, coronavirus vaccination is indicated only for 18 years and above.
Around three lakh healthcare and frontline workers will be inoculated at 2,934 sites across the country on the first day of the nationwide vaccination drive.
The ministry has already said that getting vaccinated for COVID-19 will be voluntary.
A consignment of an anti-COVID vaccine comprising its 93,000 doses reached Himachal Pradesh's capital Shimla on January 14, said State Health Secretary Amitabh Avasthi. The consignment of Covishield vaccine had been airlifted from Pune to Chandigarh, from where it was brought to Shimla by road, he said.
A consignment of 18,500 COVID-19 vaccines, to be used in the first phase of inoculation, arrived in Aizawl from New Delhi on the day.
The first consignment of 32,000 doses of COVID-19 vaccine arrived in Arunachal Pradesh in a vaccine van from Guwahati on the day.
Nagaland received its first consignment of 26,500 doses of COVID-19 vaccine, said an official. The vials arrived from Delhi at Dimapur Airport in an aircraft, he said.
A Maharashtra government official has said it will take six to seven months for the vaccine to become available for those who are not in the high-risk category.
Around 1.62 lakh COVID-19 vaccine has reached all the 24 districts of Jharkhand for the scheduled first phase of the vaccination drive on January 16, according to a top Health department official.
(With inputs from PTI)