Failure of 'Sui Dhaaga' must have left Anushka Sharma in this SHOCKING position
Actress Anushka Sharma, who feels a sense of validation when her "risky" choices bear fruit, is smiling from ear-to-ear due to the success of "Sui Dhaaga – Made in India". Confident as she is about all her projects, she says she would have been hurt had the movie or her role not got the appreciation it has received.
Produced by Yash Raj Films and directed by Sharat Katariya, the movie is an ode to the entrepreneurial spirit that can drive the nation to speedy progress. It stars Anushka with Varun Dhawan. They have both fetched equal praise.


"I am very happy that the film has not only set the registers ringing but also received a lot of love from people, and that is paramount for us. I always believed that this film would reach the masses… I feel glad that the collaborative effort of Varun and me has worked for the film and we have been a part of a successful film like 'Sui Dhaaga'," Anushka told  in responses over email.
In the movie, Anushka plays village simpleton Mamta.
The actress has been unconventional in her choice of roles right from her 2008 Bollywood debut "Rab Ne Bana Di Jodi". The streak continued with projects like "Band Baaja Baaraat", "Ladies vs Rcky Bahl", "PK", "NH10", "Dil Dhadakne Do", "Pari" and now "Sui Dhaaga".
"I feel when I do diverse work like this or I do the so called 'risky' roles like these and when they do well, I feel a sense of validation for the choices that I have made. When the film is successful and my role and work gets appreciated, I get a validation from the audience that I am making the right choices and I should continue to do so.
"I would have been really hurt and confused if a film like 'Sui Dhaaga' or my role in the film hadn't got the appreciation that it has as somewhere I believe that if I play a character like Mamta who is so different to who I am as a person and literally who is at the opposite end of the spectrum to who I am, and if this role had not been received by the audience even though I wanted it to, I would have been really upset."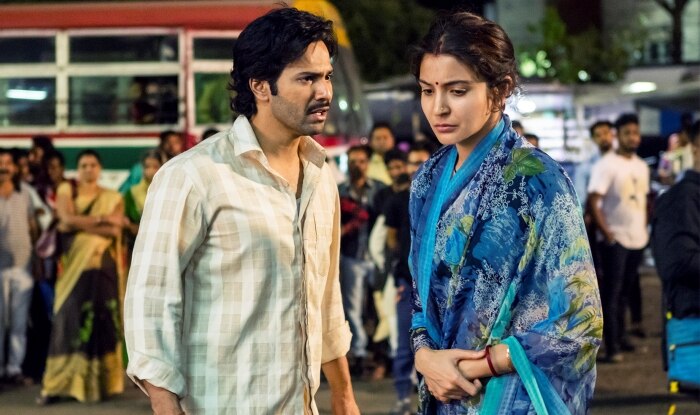 However, for her it is heartening that the audience noticed a transformation.
"Like I have transformed on-screen… One could not see any traces of Anushka Sharma in Mamta. For any actor, that's the biggest compliment and I hope they will continue to appreciate the diverse work that I am going to do in my career here onwards," Anushka added.
She is also a film producer and is known to back content like "NH10", "Pari" and "Phillauri" that are not conventionally Bollywood.
"The idea has always been to do films and to do roles which have a unique voice and perspective. My choices have always been unconventional. I have never walked the beaten path and I have always tried to do things in a way that has suited me and what I feel is the right thing to do.
"It so happens that it turns out to be unconventional choices, but the most important thing is that those unconventional choices get appreciated by the audience and applauded by them. That is something which is my true accomplishment because of them."
Musician slams Air India for breaking his sitar on flight to New York
Indian classical musician Shubhendra Rao accused state owned airline, Air India of breaking his sitar while he was travelling to New York for a concert. Shubhendra took to Facebook on Friday night in a lengthy to accuse the airline of mishandling his sitar and said the staff should be sensitised on how to handle the music instruments.
"There it happens again!!!! My Sitar has been vandalised once again, this time by our own #AirIndia!! Just arrived in New York to perform at the #VedicHeritageInc and this is how my Sitar has arrived. How can anyone be so ruthless and insensitive? For sure, this has been slit open because there is no way the sitar would break in this fashion. I know many people will come out in support and suggest many things but the simple truth is that airlines and their staff need to be sensitised towards how to handle music instruments.
"WHEN DOES THIS STOP??? How can any artist survive if airlines keep breaking their instruments whenever they travel? These days, no one asks me how I am after a journey. They always ask me how my instrument is!!
"I had started a petition on www.change.org about 2yrs ago, fighting for the right of artists like me who continue to suffer at the hands of these stupid airlines. Even got a lot of support but eventually, nothing happened since the powers-to-be continue to remain insensitive towards arts and artists. Minister for Civil Aviation #HardeepSinghPuri, Civil Aviation Secretary #PradeepSinghKarola, CMD of Air India #AshwaniLohani—Please note that #injustice has happened on our own national carrier and someone needs to take responsibility for this callousness and something drastic needs to be done so that we artists do not continue to suffer, be it at the hands of #AirIndia or any other airlines.