Jagadguru Kripalu Chikitsalaya will be a boon for Brajwasis : Santosh Gangwar
Vrindavan:  Jagadguru Kripalu Chikitsalaya, a 100% charitable and free hospital was inaugurated on 18th September 2015 by Union Textiles and Parliamentary Affairs Minister Santosh Gangwar along with Jagadguru Kripalu Parishat Presidents Dr Vishakha Tripathi, Dr Shyama Tripathi and Dr Krishna Tripathi. Speaking to the media after lighting the lamp and cutting the inaugural ribbon, the Union Minister lauded the efforts of Jagadguru Kripalu Parishat. " This completely charitable hospital will be a boon for thousands of poor people in the Braj region who cannot afford healthcare costs. It is heartening to see that this hospital is fully equipped with all modern healthcare facilities" said the Minister.
Dr. Vishakha Tripathi, President of Jagadguru Kripalu Parishat said that the hospital would provide free of cost health care services including free medicine. " Jagadguru Kripalu Chikitsalaya, Vrindavan is the third charitable hospital of the trust. This hospital shall work for the service of the mankind with divine blessings of Jagadguru Kripaluji Maharaj' she said.
The foundation stone of Jagadguru Kripalu Chikitsalaya Vrindavan was laid by Jagadguru Shri Kripalu Ji Maharaj on 20 February 2008. It is a multi-facility 100-bedded hospital that will provide free consultation, free in-patient treatment, free diagnostics and free medications to the residents of Braj. The hospital will render services in General Medicine, including General Surgery, ENT, Ophthalmology, Dermatology and Gynaecology along with Dental Care, Physiotherapy, Naturopathy and Homoeopathy. Representative of JKP CA Ram Puri said that the hospital also has in-house radiology lab with x-ray and ultrasound machines, as well as modern pathology lab and state of art equipments and machinery. " All the modern facilities would be provided to the needy people. JKC is committed to selfless human service as envisaged by Jagadguru Kripaluji Maharaj." He said.
Doctors and devotees from all over India and overseas gathered in thousands at the inaugural ceremony to support this noble charitable cause. Jagadguru Kripalu Parishat has already established two free hospitals in rural village of Mangarh, District Pratapgarh which is functional from 2003 and Barsana functional from 2007. Thousands of poor and needy are benefitting from these hospitals. With inauguration of JKC Vrindavan, JKP has achieved yet another milestone in serving the humankind.
IIT Kharagpur's research to boost LPG distribution
IIT Kharagpur researchers have devised a decision support system to help maximise the LPG connections in BPL (below poverty line) households, an official statement said.
It is a first of its kind for analysis of a national level energy policy, it said.
"A team of researchers, led by Manoj Kumar Tiwari of the Department of Industrial and Systems Engineering, has devised a decision support system focusing on the Pradhan Mantri Ujjwala Yojana for maximising the number of LPG connections, particularly in BPL households," the statement said.
A decision support system (DSS) is a computer programme that helps in making sound rational decisions using mathematical programming and operation research techniques.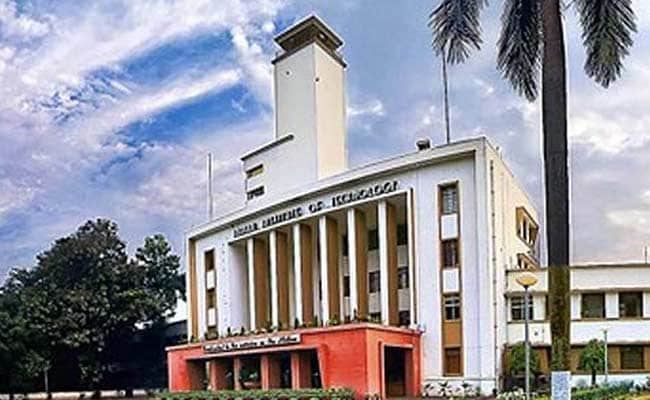 "The DSS for such policies can provide us the exact values of important parameters over the prescribed policy time period, which in turn will help us to take important measures to ascertain the proper functioning (monitoring) of the policy towards the desired goal," Tiwari said.
PMUY, launched in May 2016, aimed to provide five crore LPG connections by 2019 to BPL families with the support of Rs 1,600 to each family. The government has recently revised the target to eight crore LPG connections by 2020.
The DSS devised at the IIT uses mixed integer linear programming to mathematically formulate the policy using input parameters, decision variables and their relationships.
The mathematical model has found the optimum number of total (BPL) connections required in a region, number of dealerships that need to be commissioned in a region over the policy time frame.
The IIT team has done sensitivity analysis with the mathematical model — change in a decision variable with respect to the change in parameter.
With this, they can predict not only how the number of household connections can be increased but also the critical region that contributes most in each zone of LPG distribution.
Certain areas though have been well covered, such as Maharashtra, Tamil Nadu, Bihar, Rajasthan and West Bengal.
The government needs to pay special attention to regions critical to LPG penetration, such as Assam in the Northeastern zone, in order to achieve 100 per cent BPL household penetration, the institute said.
This kind of DSS can be developed for various federal and state level policies for various commodities like solar panels distributions, agricultural commodities and so on.