Some recipes which you can try this Valentine's Day
If you haven't made the reservations for a romantic dinner, it is time to get into the kitchen and cook up a special meal for your loved one.
Here are some recipes which you can try:

* Chicken chai kebab by French chef Gregory Bazire from Taj Mahal Tea House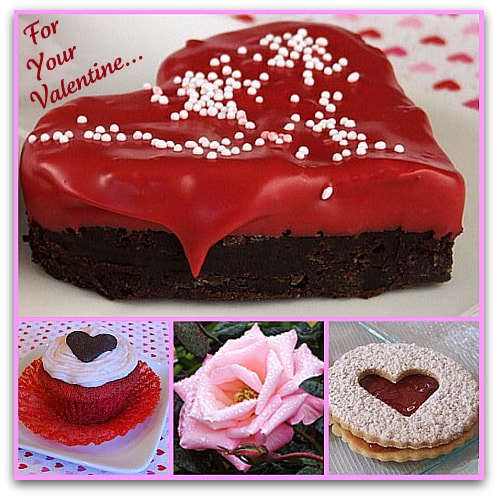 Ingredients –
Chicken keema: 150 grams
Garam masala powder: According to taste
Green chilli: 3 or according to taste
Pickled tea Leaves S/R: According to taste
Grated cheese: 4 to 5 cubes
Dry Raita S/R: According to taste
Peas shoot: 3 to 4
Spearmint leaves: 2 to 3
Tomato confit: According to taste
Onion: 1
Ginger: 1 tbs
Egg yolk: 2 to 3 depending on consistency
Method: Combine all the ingredients and cook. Once cooled down add bread and egg for binding and prepare tikkis by adding tea pickle and processed cheese in the centre and coat with mix of dry seeds and deep fry till golden brown and serve with hung curd and mint raita.
End the meal on a sweet note and pamper your significant other by recreating dessert from Dubai's The Hide. Chef Brian Voelzin from The Hide, Dubai, shares the recipe:
* Smores sundae
Ingredients
Chocolate ice cream: 2 scoop
Vanilla ice cream: 1 scoop
Marshmallow frosting: 50 gm
Chocolate ganache: 40 gm
Peanut crunch: 30 gm
Peanut brittle: 20 gm
Peanut butter cookies: 50 gm
Honeycomb: 30 gm
Dolce de leche: 35 gm
Icing sugar: 5 gmIngredients for making chocolate ganache
Butter: 100 gm
Honey: 100 gm
Cream: 200 ml
Chocolate: 300 gm
Method: Cream honey and butter to boil and add chocolate slowly.
Ingredients for making honeycomb
Sugar: 708 gm
Honey: 108 gm
Glucose: 270 gm
Water: 132 ml
Baking soda: 30 gm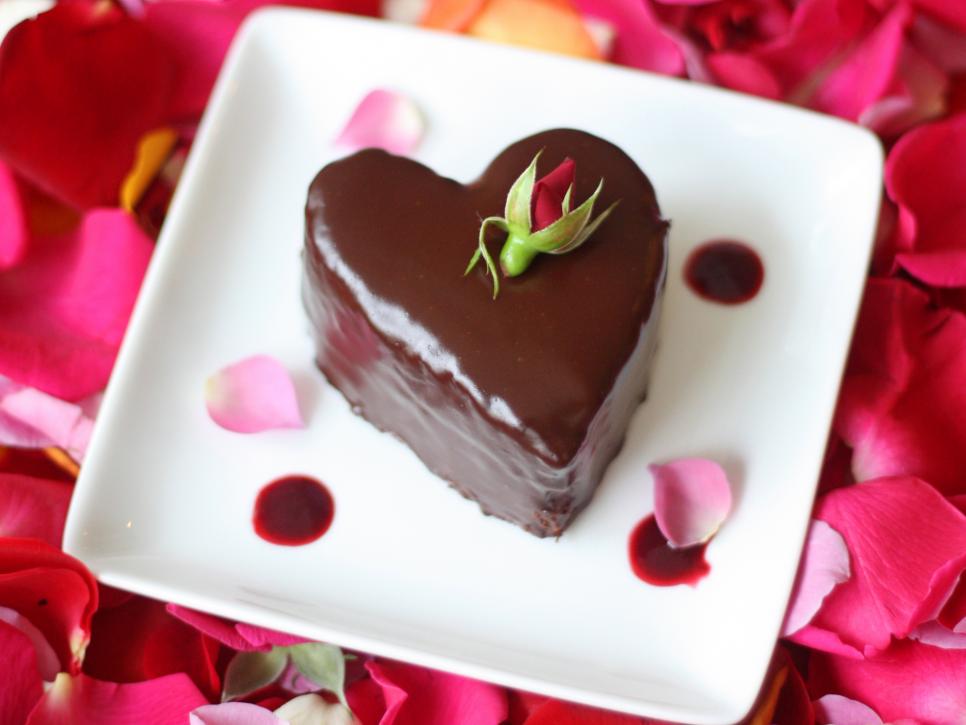 Method: Grease and line an oven tray with baking paper. Combine sugar, honey, water and golden syrup in a medium saucepan. Place over low heat and cook, stirring, occasionally brushing down side of the pan and spoon with a pastry brush dipped in water to remove any sugar crystals, for 5-7 minutes or until sugar dissolves. Increase heat to high and bring to the boil. Cook, without stirring, for 5-7 minutes or until the syrup reaches crack stage (154°C) on a sugar thermometer.
Remove from heat and set aside for bubbles to subside. Add the bicarbonate of soda and quickly stir with a wooden spoon until combined (mixture will bubble and foam). Pour onto the tray and set aside to cool completely.
Ingredients for making peanut butter cookies
Butter: 170 gm
Sugar: 300 gm
Glucose: 100 ml
Peanut butter: 260 gm
Baking soda: 1 gm
Baking powder: 2 gm
Salt: 9 gm
Refined flour: 225 gm
Egg: 100 gm
Vanilla extract: 5 gm
Method: Sift the flour and baking powder in a large mixing bowl, add the egg, glucose, peanut butter, peanuts and salt and mix together. In an electric mixer or with a hand mixer beat the butter, vanilla essence and sugars until creamy and add this to the flour mixture and mix until incorporated. After resting in the fridge for an hour or so, roll into desired balls and arrange on a greased baking sheet and press down lightly with a fork or fingers. Bake for 15 minutes at 180 degrees Celsius, checking that it doesn't go too dark closer to the end of cooking.
Ingredients for making Peanut butter crunch
Peanut butter: 195 gm
Peanut brittle (sugar100gm +peanut 50gm): 80 gm
Feuilletine: 120 gm
Icing sugar: 120 gm
Sea salt: 2 gm
Method: Combine the peanut butter brittle feuilletine, icing sugar and salt in the bowl of a free standing electric mixer fitted with the paddle or flat beater attachment and paddle on medium low heat about 1 min. The crunch can be stored in an airtight container at room temperature for 5 days or in the fridge for up to 2 weeks.
Doctor removes spoons-toothbrushes-knife from man's stomach
Mandi: In a bizarre and weird incident, a man in Himachal Pradesh was found with seven spoons, two toothbrushes, two screwdrivers, a metal rod and a knife in his stomach.
The mentally-challenged man was being treated at the Lal Bahadur Shastri Government Medical College in Mandi where doctors on Saturday said the patient's condition is critical.
The man came to the hospital with acute stomach ache and an X-ray revealed he had metallic objects in his stomach.
Earlier, doctors at the Bundi government hospital removed 116 iron nails, a long wire and an iron pellet from the stomach of a 42-year-old man in Rajasthan's Bundi.
Doctor removes spoons, knife-rod from man's stomach in Himachal:
The patient, identified as Bhola Shankar, had come for a medical check-up on Sunday following pain in the stomach for the last few days. The condition of the patient is normal and he was speaking properly post operation, Dr Saini further said.
The patient worked as a gardener and his family members were also not able to tell as to how he swallowed the objects, the surgeon said. The doctor said a similar case had taken place in Kolkata, where iron nails measuring 2.5 cm were removed from the stomach of a patient.
In July 2017, at least 150 needles and nails were also removed from the body of Badrilal (56), a Bundi resident, at a Faridabad hospital.