Some recipes which you can try this Valentine's Day
If you haven't made the reservations for a romantic dinner, it is time to get into the kitchen and cook up a special meal for your loved one.
Here are some recipes which you can try:

* Chicken chai kebab by French chef Gregory Bazire from Taj Mahal Tea House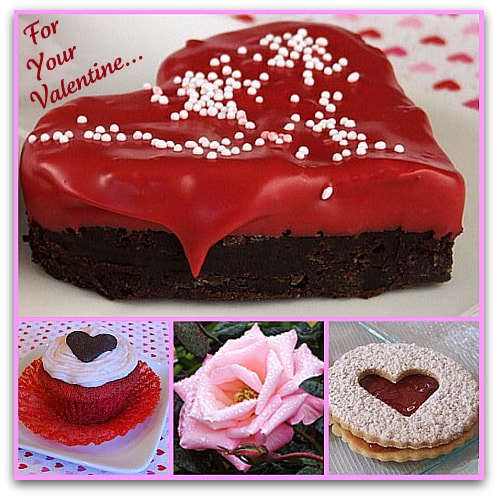 Ingredients –
Chicken keema: 150 grams
Garam masala powder: According to taste
Green chilli: 3 or according to taste
Pickled tea Leaves S/R: According to taste
Grated cheese: 4 to 5 cubes
Dry Raita S/R: According to taste
Peas shoot: 3 to 4
Spearmint leaves: 2 to 3
Tomato confit: According to taste
Onion: 1
Ginger: 1 tbs
Egg yolk: 2 to 3 depending on consistency
Method: Combine all the ingredients and cook. Once cooled down add bread and egg for binding and prepare tikkis by adding tea pickle and processed cheese in the centre and coat with mix of dry seeds and deep fry till golden brown and serve with hung curd and mint raita.
End the meal on a sweet note and pamper your significant other by recreating dessert from Dubai's The Hide. Chef Brian Voelzin from The Hide, Dubai, shares the recipe:
* Smores sundae
Ingredients
Chocolate ice cream: 2 scoop
Vanilla ice cream: 1 scoop
Marshmallow frosting: 50 gm
Chocolate ganache: 40 gm
Peanut crunch: 30 gm
Peanut brittle: 20 gm
Peanut butter cookies: 50 gm
Honeycomb: 30 gm
Dolce de leche: 35 gm
Icing sugar: 5 gmIngredients for making chocolate ganache
Butter: 100 gm
Honey: 100 gm
Cream: 200 ml
Chocolate: 300 gm
Method: Cream honey and butter to boil and add chocolate slowly.
Ingredients for making honeycomb
Sugar: 708 gm
Honey: 108 gm
Glucose: 270 gm
Water: 132 ml
Baking soda: 30 gm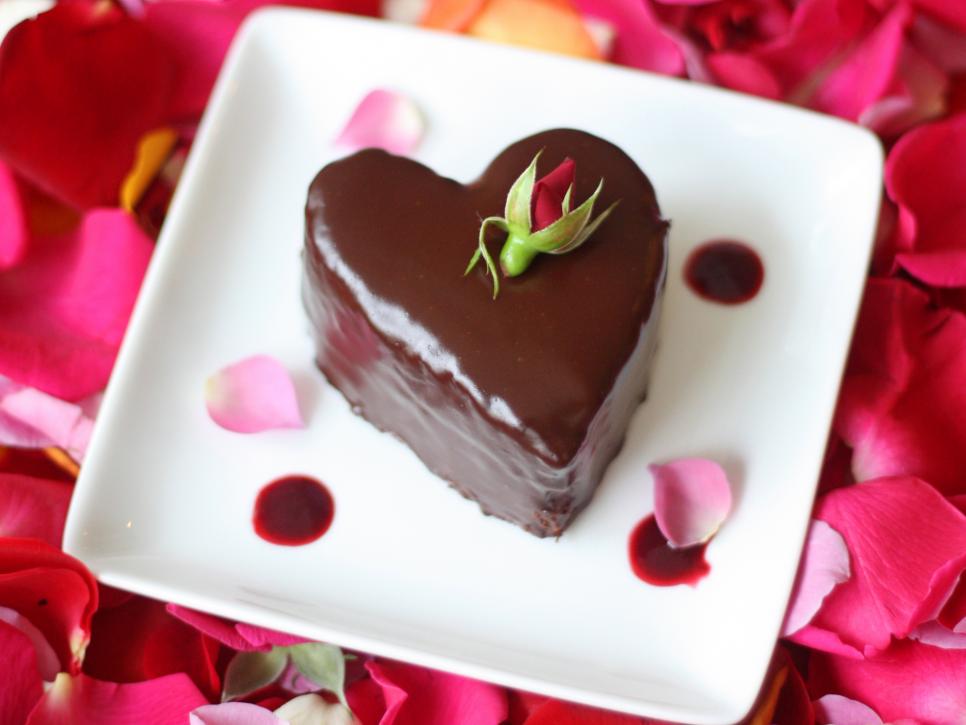 Method: Grease and line an oven tray with baking paper. Combine sugar, honey, water and golden syrup in a medium saucepan. Place over low heat and cook, stirring, occasionally brushing down side of the pan and spoon with a pastry brush dipped in water to remove any sugar crystals, for 5-7 minutes or until sugar dissolves. Increase heat to high and bring to the boil. Cook, without stirring, for 5-7 minutes or until the syrup reaches crack stage (154°C) on a sugar thermometer.
Remove from heat and set aside for bubbles to subside. Add the bicarbonate of soda and quickly stir with a wooden spoon until combined (mixture will bubble and foam). Pour onto the tray and set aside to cool completely.
Ingredients for making peanut butter cookies
Butter: 170 gm
Sugar: 300 gm
Glucose: 100 ml
Peanut butter: 260 gm
Baking soda: 1 gm
Baking powder: 2 gm
Salt: 9 gm
Refined flour: 225 gm
Egg: 100 gm
Vanilla extract: 5 gm
Method: Sift the flour and baking powder in a large mixing bowl, add the egg, glucose, peanut butter, peanuts and salt and mix together. In an electric mixer or with a hand mixer beat the butter, vanilla essence and sugars until creamy and add this to the flour mixture and mix until incorporated. After resting in the fridge for an hour or so, roll into desired balls and arrange on a greased baking sheet and press down lightly with a fork or fingers. Bake for 15 minutes at 180 degrees Celsius, checking that it doesn't go too dark closer to the end of cooking.
Ingredients for making Peanut butter crunch
Peanut butter: 195 gm
Peanut brittle (sugar100gm +peanut 50gm): 80 gm
Feuilletine: 120 gm
Icing sugar: 120 gm
Sea salt: 2 gm
Method: Combine the peanut butter brittle feuilletine, icing sugar and salt in the bowl of a free standing electric mixer fitted with the paddle or flat beater attachment and paddle on medium low heat about 1 min. The crunch can be stored in an airtight container at room temperature for 5 days or in the fridge for up to 2 weeks.
Holi colours can damage your skin, hair; here are some tips to take care!
New Delhi: Holi colours can damage your skin and leave your hair lifeless for days. Use a good moisturizing face wash on your face after playing Holi and apply a clarifying shampoo to rinse colour from hair, say experts.
Aneesh Sheth's CEO, Dr Sheth's and Madhavi Irani, Chief Officer, Content, Nykaa.com, an online all brand make-up store — have listed out ways to take care of your hair and skin after playing Holi.
* Use a good moisturizing face wash on your face after playing Holi. The colours can be very drying and using soap or harsh facewash can irritate the skin further.
* After deep cleansing, apply a soothing anti-oxidant cream which contains Vitamin E that works to repair and hydrate the skin to keep it soft and supple all day long.
* For a home remedy, mix yoghurt and honey with some rose water and apply it as a mask. This will calm and nourish the skin that has been damaged.
How to take care of skin and hair post Holi as festival colours are dangerous!
* Use a clarifying shampoo to rinse colour from hair. After using shampoo, apply conditioner on the lengths of hair. Leave on for a couple of minutes and rinse with cold water. Use colour protect conditioner for colour treated hair.
* After your shower, don't forget to apply a nourishing body lotion and face moisturiser as the skin tends to become dry due to excess colour and sun exposure. Applying a good moisturizing cream after your bath will also help restore your skin's lipid balance and soothe irritated skin.
* All that scrubbing can leave your facial skin dry and inflamed. Choose a light face oil, that works best for your skin type, on thoroughly cleansed skin to soothe and hydrate it.
* A simple home remedy to fade stubborn colour that simply won't wash off: Make a mixture of gram flour, sweet almond oil and milk cream in rose water. Apply the paste on the areas where the colour has settled. Let the paste dry on the skin and rub it in circular gently to remove it.