Reasons why PHYSICAL INTIMACY is incredibly important in your relationship
Sex is an intimate experience, which can bring you closer to your partner not just physically but emotionally. Your bedroom chemistry can also improve the chemistry in your relationship. A sexless relationship can become vulnerable over time and therefore, you need sex to keep the fire burning.
Sex can be a much more passionate experience when you share it with a meaningful partner. Sex may feel like a mere means of pleasure and fun but there is a lot of good that it can do for your relationship. To some people sex may seem overrated, but we give you reasons why sex is beneficial for your relationship.
Keeps your stress at bay
With the kind of lives we live, stress has become an integral part of it. This often takes a toll on your relationship. However, research shows that sex releases a feel-good chemical in the brain, which reduces stress levels. Instead of resorting to antidepressants, engage in a heated sex session to improve your well being and strengthen your relationship.
It's good for your health
It's true. Several studies show that sex has many health benefits. For example, sex increases your heart rate, burns calories, helps you sleep better and is even associated with less stress. Not to mention that it promotes a stronger immune system and may even help you live longer.
It forces you to communicate
In addition to being a lot of fun, sex is an exercise in communication. During sex, you're regularly communicating to your partner about what you like, what you don't like or what you want them to do. There's nothing more intimate and vulnerable than the communications you're having inside the bedroom. And the benefits this has outside the bedroom are great as well
It helps you grow as a person
In an healthy intimate relationship, you have to be comfortable with yourself. If you're embarassed abour your appearance or shy about asking for what you want, the bedroom can help you overcome these difficulties.
Dear Indian men, Here's The Secret Why Women Never Approach You first
One of the most recurring complaints we hear from men,is that women don't approach them first in relationship or why they dont take any initiative .
Women frequently message guys they're interested in when it comes to online dating; it just seems less significant compared to the many men who will shotgun out messages.Even at the time of proposal its boys who take initiative first not girl's.
So Before coming to any factor let's first read the reasons why girls don't approach boys?
What he will think about me?
Girls never like that anyone judge them. This is the main reason why they do not approach any men thinking that what he will think about me? Girls think that "what he will think which type of girl I am?" And many other questions like this scare her.
Fear of rejection:
Fear of rejection is something which is almost the biggest fear among all humans. Girls think that whether he likes me or not? What if he is interested in some other girl? And when she proposes him he rejects her. There are many such questions that run in their minds. Because of this fear, she does not even ask for what she likes, or to walk on the date and stops herself.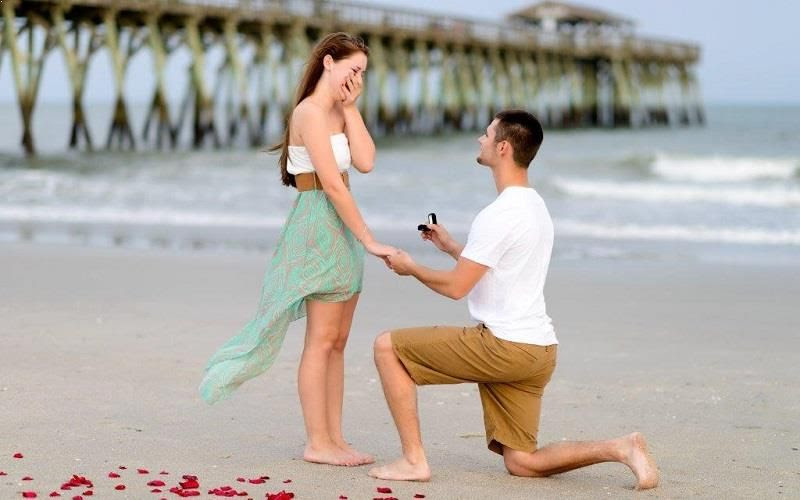 If he is already in relationship with someone:
When it comes to approach any boy girls involved themselves in many questions. The thought which stop her is that what if he is in relationship with other girl? This thought stops their moving step.
Girls stop thinking that what others will think about you? If you like someone just go and approach that person. Who knows may be he is just waiting just for you?