Woman, along with fiancé kills ex-boyfriend for leaking nude pictures
A woman was arrested in the murder case of her boyfriend, who had allegedly blackmailed her after discovering that she was involved with another man, police said on Saturday.
Deputy Commissioner of Police, Central, Mandeep Singh Randhawa said accused Dolly Choudhary had been in a relationship with Sushil Kumar, 23, for some years. Sometime back, she started living with a friend Mohit Mavi, who had reportedly helped her in getting a job in Greater Noida.
The case came to light after Kumar's father lodged a police complaint on August 16 about his missing son.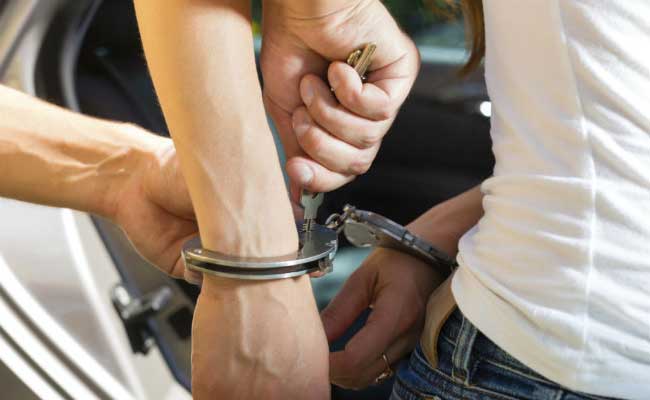 A case of abduction was registered and the police questioned Dolly about Kumar's whereabouts.
"On sustained interrogation, she revealed that when Kumar learnt about her involvement with another man, he was annoyed and started blackmailing her through her nude photographs," Randhawa said. "That's when she decided to kill him," the police officer said.
"Mohit Mavi's wife committed suicide on August 7 after she learnt about her husband's relationship with Dolly Choudhary," Randhawa said.
"After receiving threats from his wife's family, Mohit had fled to Bengaluru, but remained in touch with Chaudhary," police said.
Kumar, who suspected that his girlfriend might marry Mohit, insisted her to meet him in Mathura on August 11.
She contacted Manish Choudhary with whom her father wanted to marry her and managed to get sleeping pills in bulk.
"On August 11, Dolly received Kumar from the Mathura railway station and visited several places with him. In a hotel, where they were staying, she mixed sleeping pills in his drink," police said.
"After he got unconscious, she called Manish and the two threw Sushil Kumar's body into the Yamuna in Mathura," Randhawa said, adding Dolly and Manish were arrested on Friday.
Married woman forced to pose for obscene photos after rape attempt
Ranchi: In a shocking and shameful incident, a group of men has allegedly forced a married woman to pose for obscene photographs in a video after taking her husband hostage near Virajpur Railway station in Seraikela-Kharswan under Jamshedpur district, the police said.
The incident occurred when the couple was returning home from work on September 15. A group of six/seven men had accosted them and made an attempt to rape her after taking her husband hostage in an area under Gamariah police station.
As the men failed to commit the crime after the woman started screaming, they took her to a nearby bush where they forced her to pose for obscene photographs in a video.
The men had threatened the couple to make the video viral on the social media if they approached the police.
After rape attempt married woman forced to pose for obscene photos:
When the incident came to the notice of the villagers, the village chief approached the Gamariah police station and lodged an FIR on Sunday, the police said.
On the basis of the statement of the victim, police have identified one accused Ujjwal Mahato who was named in the FIR.
The police have launched a hunt to apprehend the culprits who are absconding.