Woman, along with fiancé kills ex-boyfriend for leaking nude pictures
A woman was arrested in the murder case of her boyfriend, who had allegedly blackmailed her after discovering that she was involved with another man, police said on Saturday.
Deputy Commissioner of Police, Central, Mandeep Singh Randhawa said accused Dolly Choudhary had been in a relationship with Sushil Kumar, 23, for some years. Sometime back, she started living with a friend Mohit Mavi, who had reportedly helped her in getting a job in Greater Noida.
The case came to light after Kumar's father lodged a police complaint on August 16 about his missing son.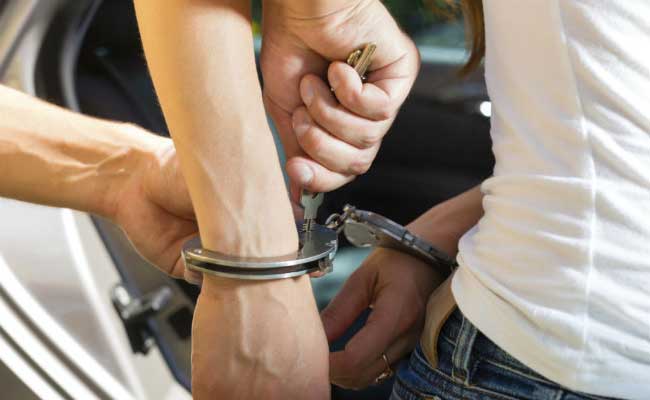 A case of abduction was registered and the police questioned Dolly about Kumar's whereabouts.
"On sustained interrogation, she revealed that when Kumar learnt about her involvement with another man, he was annoyed and started blackmailing her through her nude photographs," Randhawa said. "That's when she decided to kill him," the police officer said.
"Mohit Mavi's wife committed suicide on August 7 after she learnt about her husband's relationship with Dolly Choudhary," Randhawa said.
"After receiving threats from his wife's family, Mohit had fled to Bengaluru, but remained in touch with Chaudhary," police said.
Kumar, who suspected that his girlfriend might marry Mohit, insisted her to meet him in Mathura on August 11.
She contacted Manish Choudhary with whom her father wanted to marry her and managed to get sleeping pills in bulk.
"On August 11, Dolly received Kumar from the Mathura railway station and visited several places with him. In a hotel, where they were staying, she mixed sleeping pills in his drink," police said.
"After he got unconscious, she called Manish and the two threw Sushil Kumar's body into the Yamuna in Mathura," Randhawa said, adding Dolly and Manish were arrested on Friday.
Pulwama attack: India summons Pakistan High Commissioner
India on Friday summoned Pakistan High Commissioner Sohail Mahmood and lodged a strong protest over the Pulwama terror attack that claimed the lives of 45 CRPF troopers in Jammu and Kashmir.
Sources in the Ministry of External Affairs (MEA) said Foreign Secretary Vijay Keshav Gokhale summoned Mahmood to the MEA at 2 p.m. and issued a "very strong demarche" in connection with the terror attack on Thursday that also left 38 troopers injured.


Gokhale conveyed that Pakistan must take immediate and verifiable action against the Jaish-e-Muhammad (JeM), which claimed responsibility immediately after the attack, and that it must immediately stop any groups or individuals associated with terrorism and operating from Pakistani territory.
He also rejected the statement made by the Pakistan Foreign Ministry denying any involvement in the suicide attack, that has been called the worst-ever terror attack in Jammu and Kashmir since militancy began there in 1989.
The JeM, a Pakistan-based outfit, claimed responsibility for the attack in which a suicide bomber on Thursday rammed his SUV packed with explosives into a Central Reserve Police Force bus that was part of a large convoy on the Jammu-Srinagar highway around 3.15 p.m., killing 45 troopers and leaving the security establishment stunned.