Woman, along with fiancé kills ex-boyfriend for leaking nude pictures
A woman was arrested in the murder case of her boyfriend, who had allegedly blackmailed her after discovering that she was involved with another man, police said on Saturday.
Deputy Commissioner of Police, Central, Mandeep Singh Randhawa said accused Dolly Choudhary had been in a relationship with Sushil Kumar, 23, for some years. Sometime back, she started living with a friend Mohit Mavi, who had reportedly helped her in getting a job in Greater Noida.
The case came to light after Kumar's father lodged a police complaint on August 16 about his missing son.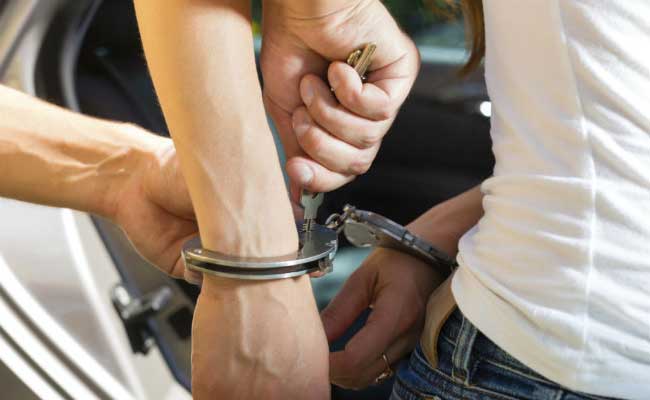 A case of abduction was registered and the police questioned Dolly about Kumar's whereabouts.
"On sustained interrogation, she revealed that when Kumar learnt about her involvement with another man, he was annoyed and started blackmailing her through her nude photographs," Randhawa said. "That's when she decided to kill him," the police officer said.
"Mohit Mavi's wife committed suicide on August 7 after she learnt about her husband's relationship with Dolly Choudhary," Randhawa said.
"After receiving threats from his wife's family, Mohit had fled to Bengaluru, but remained in touch with Chaudhary," police said.
Kumar, who suspected that his girlfriend might marry Mohit, insisted her to meet him in Mathura on August 11.
She contacted Manish Choudhary with whom her father wanted to marry her and managed to get sleeping pills in bulk.
"On August 11, Dolly received Kumar from the Mathura railway station and visited several places with him. In a hotel, where they were staying, she mixed sleeping pills in his drink," police said.
"After he got unconscious, she called Manish and the two threw Sushil Kumar's body into the Yamuna in Mathura," Randhawa said, adding Dolly and Manish were arrested on Friday.
Smuggling of Gold in UP will cost your passport at airports
Lucknow: In a move initiative by Customs Department coordinating with the UP Passport Office released that Gold smuggler or if reply is found unsatisfactory between an international airport in Uttar Pradesh (Lucknow and Varanasi) accused will immediately lose their passport.
A new action which is taken restricts growing smuggling cases of gold at Lucknow and Varanasi international airports.
According to the Commissioner Customs (Preventive) Lucknow, V.P.Shukla said, "the decision to cancel passports was taken after the department observed that most of the smugglers are turning into habitual offenders in the absence of strict legal provisions."
Further adding to this he said, "These accused would easily find ways to escape law. So, we took the measure to create fear in the minds of the smugglers."
Customs officers will identify the accused based on their inputs and will issue show-cause notices.
Gold smuggling at UP airports will lead to passport termination in Lucknow-Varanasi:
The Deputy Commissioner of Customs duty, Niharika Lakhra said, "We will identify repeat offenders or anyone who is found to be carrying more than the value of gold. The person will face action on two fronts one in the court and another by the passport office."
Statically UP customs wing recorded 46 cases of smuggling in 2018-19 which was worth Rs 9.30 crore.
In 2017-18 there were 50 such cases with value of Rs 5.21 crore.
During 2018-19 seizure included about 20 kgs gold valued at Rs 6.42 crore along with foreign currencies worth Rs 1.74 crore.
According to officials in UP customs arrested 16 persons during 2018-19 as compared to 13 arrests in 2017-18 which has gone up to 22 this year.