Super-hot and bold female politicians from around the world
With every passing day, women can be seen more inclined towards politics. politics around the world  has witnessed many top women leaders like Sonia Gandhi, Sushma Swaraj ,Vera Lischka – from Austria ,Yulia Tymoshenko from Ukraine and many more  who have proved their mettle in politics. There are some well-educated and multi-talented female politicians who are young and add a new glamour quotient to politics.
Some of these young hot and bold politicians are:
Mara  Carfagna
Mara (or Maria) Carfagna is an Italian politician who served as Minister for Equal Opportunity in Berlusconi IV Cabinet. While she happens to be a former showgirl and model, Carfagna also has a degree in law and was ranked number one on Maxim's "World's Hottest Politicians". Talk about beauty with brains.
Vera Lischka – Austria
This gorgeous beauty is a former breaststroke swimmer from Austria, who competed for her country at the 1996 Summer Olympics in Atlanta, Georgia.
At the European SC Championships 1996, she won the European title in the 50m Breaststroke.
Priyanka Gandhi
Although she never entered the mainstream politics but her presence has been seen all over her mother Sonia and brother Rahul's political career. She has managed her mother's constituency Rae Bareli and has been an advisor to her brother Rahul.
Alina Kabaeva
32-year old Alina Kabaeva is a Russian Honored Master of Sports and politician. She also happens to be Russia's second most successful rhythmic gymnast after Evgenia Kanaeva, holding  two Olympic medals, 14 world championship medals and 25 European championship medals.
Orly Levy
41-year old Orly Levy is an Israeli politician who currently serves as a member of the Knesset (the unicameral national legislature of Israel) for Yisrael Beiteinu.
Hina Rabbani Khar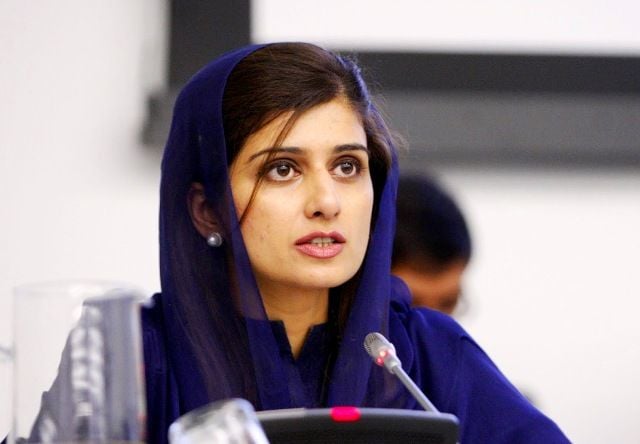 37-year old Hina Rabbani Khar is the former and first female Foreign Minister of Pakistan. She has also been listed as the "4th Most Stylish Women in Politics" by the American magazine Bustle.
Sethrida Geagea
The Lebanese politician has been known as a woman of power and grace. She is highly respected in the world of politics and commands attention with her presence.
Dimple Yadav: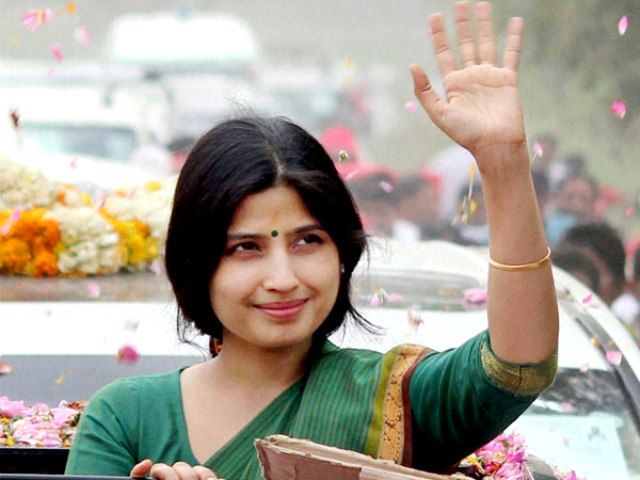 She played a significant role in campaigning for Samajwadi party in 2012 assembly elections. She is blessed with a shy and timid beauty. She has always made public appearances clad in a sari and with a palloo to cover her head. She has made constant appearances with her husband Akhilesh to most of the public gatherings and has kept herself indulged in political affairs.
Anna-Maria Galojan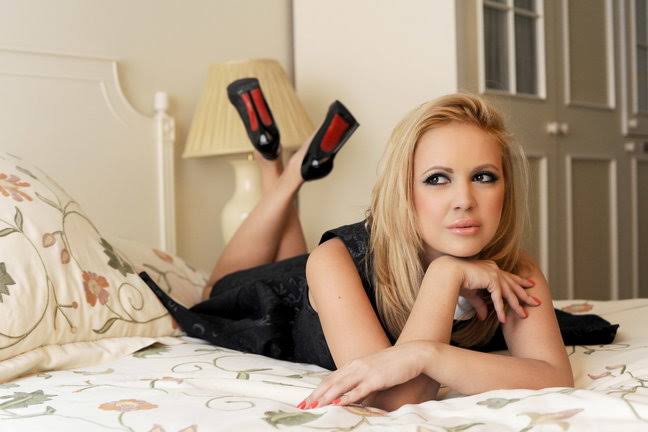 This Armenian beauty leads the Estonian European movement.
She has been voted as one of the most important people in Estonia, while she was accused of playing with funds and spending them on beauty products. Her response? She posed nude for Playboy in protest.
Ball is in Rahul Gandhi court to elect Chief Ministers of MP, Rajasthan
New Delhi: The newly-elected Congress MLAs in Madhya Pradesh and Rajasthan on Wednesday left it to Congress President Rahul Gandhi the issue of deciding as to who would be the Chief Ministers in the two states.
A resolution to this effect was passed at a meeting of the respective legislature parties in the presence of central observers and the Chief Ministerial aspirants — Kamal Nath and Jyotiraditya Scindia in Madhya Pradesh and Ashok Gehlot and Sachin Pilot in Rajasthan.
Congress leader Shobha Oza told reporters in Bhopal that the newly-elected MLAs passed a resolution urging Gandhi to take a call on the Chief Minister's name. The meeting was presided over by central observer A.K. Antony.
Chief Ministers in the two states MP, Rajasthan to be selected by Rahul Gandhi:
Similarly, the newly-elected legislators in Rajasthan also met in the presence of central observer K.C. Venugopal and adopted a resolution leaving the final decision to the party President.
While Gehlot and Pilot contested and won the Assembly elections in Rajasthan, both Nath and Scindia are members of Lok Sabha and did not contest the Assembly polls in Madhya Pradesh.
In both the states, the party had not named any chief ministerial candidate ahead of the elections.