SRK's daughter Suhana Khan look like a male in her lateset pic .See here
Shah Rukh Khan's daughter Suhana Khan is the one-star kid who has already become a celebrity.  Its all because of her daddy SRK and her mother Gauri Khan who keep their daughter like a princess. Suhana Khan remains very much in headlines.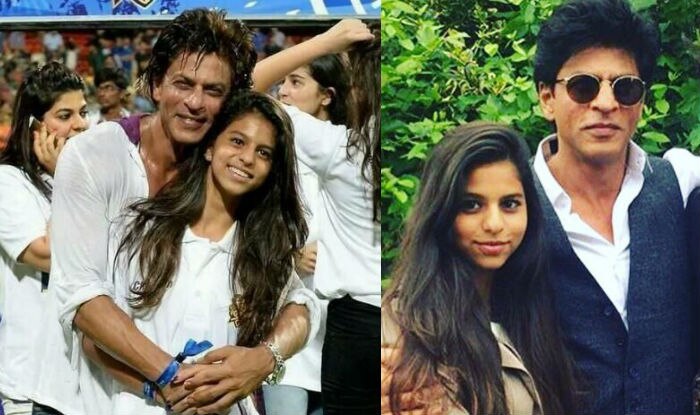 Suhana  studies abroad but whenever she is in town, she never fails to make an appearance worth talking about. Suhana has already become a teen-icon turning the lenses of paparazzi whenever she's out even for a casual hangout.
Recently  Priyanka Chopra, Fatima Sana Saikh, Shruti Hassan, Taapsee Pannu being mocked for different reasons. But now it seems like social media  is in no mood to spare anyone.
There are many pictures of Suhana Khan that have become a matter of discussion on the social media these days. Now a new picture of the diva that is doing rounds on the internet. But here people have slammed her and have found their own reasons to do so. Take a look at the pictures below.
Look at the comments below
Becoming the target of trolls is not something new for Suhana Khan. The young teenage daughter of Shah Rukh has been the subject of hatred several times. Though she is not on Instagram, her snaps are widely shared and circulated by fan clubs and she becomes an instant viral hit.
Once seen as small girl on screen Ahsaas Channa is not hottie in film town
Mumbai: Actress Ahsaas Channa, who features in Girliyapa's web series "Girls Hostel", says college or hostel life teaches everybody something about themselves.
The three-part original series revolves around the lives of four girls from different backgrounds and their life in St. John's Dental College and the hostel they reside in. Ahsaas portrays the role of Richa — an 18-year-old fresher from Nagpur; Simran Natekar as Milli — a pampered girl from an affluent background; Srishti Srivastava as Jo, who lives life by her own rules and has been raised as a tomboy; and Parul Gulati as Zahira — the quintessential college queen.
"My first day at college was a lot like Richa's first day in the hostel… pretty cool. I was exploring all over and got to hang out with really cool people who are my best friends even now. So, I think college or hostel life teaches everybody something about themselves and we get to explore the side of us that we never came across," Ahsaas said in a statement.
Talking about her college days and hostel life, Srishti said: "Long corridors and dim lights… with girls in pyjamas, loaded with love, hate and lots of secrets… lots of strangers thrown into one place who end up becoming a family, lots of personal belongings that end up being used by everyone, lots of fights and hate that may or may not end up in love. It's a long time that feels like it gets over in seconds."
Ahsaas Channa whom you have seen as small girl is now turned hottie in real life:
Ahsaas Channa is an Indian actress who appeared as a child actor in Hindi films such as Vaastu Shastra, Kabhi Alvida Naa Kehna, My Friend Ganesha, Phoonk, etc. As a teenager, she has been mostly active in television shows, such as Devon Ke Dev…Mahadev, Oye Jassie and MTV Fanaah.
She was born on 5th August 1999 in Mumbai. Her father Iqbal Bahadur Singh Channa is a Punjabi film producer while her mother Kulbir Badesron Channa is a television actress.
Ahsaas started her career at a very young age. She did her debut with the movie Vaastu Shastra where she played the role of Rohan, Sushmita Sen's son. She also played a boy in My Friend Ganesha and Kabhi Alvida Naa Kehna.
On television, she acted in Nikhil Sinha's Devon Ke Dev…Mahadev as Ashokasundari, lord Shiva and Parvati's daughter. She also played the role of Dhara in MTV Fanaah, the mini TV series that aired on MTV India starting from 21 July 2014. She was seen in Disney Channel's show Oye Jassie and in the fourth season of Best of Luck Nikki.