SRK's daughter Suhana Khan look like a male in her lateset pic .See here
Shah Rukh Khan's daughter Suhana Khan is the one-star kid who has already become a celebrity.  Its all because of her daddy SRK and her mother Gauri Khan who keep their daughter like a princess. Suhana Khan remains very much in headlines.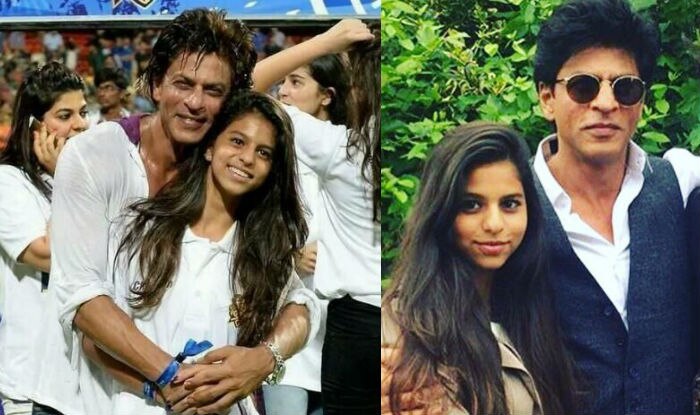 Suhana  studies abroad but whenever she is in town, she never fails to make an appearance worth talking about. Suhana has already become a teen-icon turning the lenses of paparazzi whenever she's out even for a casual hangout.
Recently  Priyanka Chopra, Fatima Sana Saikh, Shruti Hassan, Taapsee Pannu being mocked for different reasons. But now it seems like social media  is in no mood to spare anyone.
There are many pictures of Suhana Khan that have become a matter of discussion on the social media these days. Now a new picture of the diva that is doing rounds on the internet. But here people have slammed her and have found their own reasons to do so. Take a look at the pictures below.
Look at the comments below
Becoming the target of trolls is not something new for Suhana Khan. The young teenage daughter of Shah Rukh has been the subject of hatred several times. Though she is not on Instagram, her snaps are widely shared and circulated by fan clubs and she becomes an instant viral hit.
Shocking: Prateik Babbar shares topless photo of wife Sanya Sagar
Mumbai: The newlywed couple of Bollywood film industry Prateik Babbar and his wife Sanya Sagar became victim of troll badly for posting nude snap of their self on photo sharing platform Instagram.
Bollywood actor Prateik Babbar got badly trolled by the netizens when he recently uploaded a semi-nude picture with his newly wedded wife and long-time girlfriend Sanya Sagar on Instagram to mark Valentine's Day celebration.
In the photograph, the duo posed for a mirror selfie. While the two were showcasing their bond of love with each other, online users were disgusted to see Prateik and Sanya sharing their private moments on a public platform.
OMG: Recently wed Prateik Babbar shares nude snap of wife Sanya Sagar on Instagram
'Disgusting', 'shame on you', 'pornstars' were some of the terms that were lent by irked Instagram users to the couple while slamming them left, right and centre on their social media post.
On other hand, many people called it a publicity stunt to get instant fame on social media while many thought that the couple was high on drugs when they planned to show off their intimate moments on social media.
Now in this mirror selfie, the couple was seen semi-nude as one can easily see Prateik wearing just black colour sports shot and his wife Sanya was only wearing red colour panty with husband covered her valuable assets with his hand.