OMG! Bollywood couples kissing openly in public caught on camera
Everyone has a different way of expressing their emotions.  But, love is that emotion which some people like to show while some keep it reserved in their personal space.  When bollywood celebs are in love they have to keep it a secret for their reputation. But, it becomes hard for them as all cameras have eyes on them.
As we all know, lip locking in public is something people find common these days but if a bollywood couples are caught doing this in public then it is a big news. Today, we will tell you about those bollywood couples who were caught doing kissing on camera.
Hrithik Roshan and Sussanne Khan
Hrithik Roshan and Sussanne Khan have parted their ways now but there was a time when they were madly in love with each other. They were once caught kissing publicly in an ice cream parlour in the US. However, their picture of kissing each other became viral.
Deepika Padukone and Ranbir Kapoor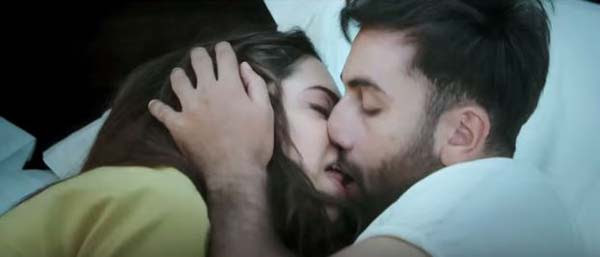 Deepika Padukone and Ranbir Kapoor were considered as one of the most cutest couple of bollywood. News of their parting ways shocked everyone in the industry. Once, they were caught kissing each other at the Banglore airport which became so much viral. Even after their break-up, they did many movies together.
Shahid Kapoor and Mira Rajput
Shahid Kapoor and Mira Rajput are one of the most adorable couple in bollywood. Shahid's wife Mira Rajput might not be from this industry but she is winning millions of hearts through her charm. Picture of both kissing each other became sensation on internet.
Amitabh Bachchan and Jaya Bachchan
Jaya Bachchan and Amitabh Bachchan are considered as an ideal couple of bollywood. Recently, their picture of kissing each other went viral on internet. During a certain award function Amitabh Bachchan was caught giving a quick smooch to wife Jaya Bachchan.
Bipasha Basu and Christino Ronaldo
Bipasha Basu and football player Cristiano Ronaldo are also on this list. They both kissed each other at an after party in Portugal. However, according to reports, Bipasha later denied the kiss and Bips revealed she was just a fan of him.
Amisha Patel shares pics revealing her PRIVATE ASSETS
Actress Ameesha Patel took a top spot on  trends list after she was trolled for sharing t pictures on Instagram from her shoot. In the comments thread some Twitter users seemed interested to learn about her upcoming project while the others slut-shamed her.
See pics