OMG! Bollywood couples kissing openly in public caught on camera
Everyone has a different way of expressing their emotions.  But, love is that emotion which some people like to show while some keep it reserved in their personal space.  When bollywood celebs are in love they have to keep it a secret for their reputation. But, it becomes hard for them as all cameras have eyes on them.
As we all know, lip locking in public is something people find common these days but if a bollywood couples are caught doing this in public then it is a big news. Today, we will tell you about those bollywood couples who were caught doing kissing on camera.
Hrithik Roshan and Sussanne Khan
Hrithik Roshan and Sussanne Khan have parted their ways now but there was a time when they were madly in love with each other. They were once caught kissing publicly in an ice cream parlour in the US. However, their picture of kissing each other became viral.
Deepika Padukone and Ranbir Kapoor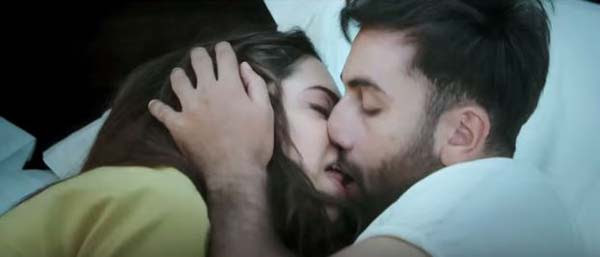 Deepika Padukone and Ranbir Kapoor were considered as one of the most cutest couple of bollywood. News of their parting ways shocked everyone in the industry. Once, they were caught kissing each other at the Banglore airport which became so much viral. Even after their break-up, they did many movies together.
Shahid Kapoor and Mira Rajput
Shahid Kapoor and Mira Rajput are one of the most adorable couple in bollywood. Shahid's wife Mira Rajput might not be from this industry but she is winning millions of hearts through her charm. Picture of both kissing each other became sensation on internet.
Amitabh Bachchan and Jaya Bachchan
Jaya Bachchan and Amitabh Bachchan are considered as an ideal couple of bollywood. Recently, their picture of kissing each other went viral on internet. During a certain award function Amitabh Bachchan was caught giving a quick smooch to wife Jaya Bachchan.
Bipasha Basu and Christino Ronaldo
Bipasha Basu and football player Cristiano Ronaldo are also on this list. They both kissed each other at an after party in Portugal. However, according to reports, Bipasha later denied the kiss and Bips revealed she was just a fan of him.
Shocking: Rakhi Sawant opens about donating her breasts publicly
Mumbai: Bollywood's most controversial queen Rakhi Sawant says the way actress Aishwarya Rai Bachchan has donated her eyes similarly she wants to donate her breasts too along with other parts of her body too.
Rakhi during in an event she said people donate body organs like Aishwarya planned to give her eyes to a needy person after her death. Many others donate Kidney and other body parts too. So i also decided to donate something different and planned to donate my B***S.
She further said, yes i have a nice B***S, so i thought that i should donate them. I want to help breast cancer patients by donating my B***S. Rakhi adds that even she has insured her body parts like breasts and other organs as well.
Rakhi spokes during the launch fourth 'Bride Award Trophy' where actress Sunny Leone was also present. Sunny Leone was seen wearing a printed dress whereas Rakhi was seen in printed shimmer outfits with pair of boots.
The actress Rakhi Sawant says she faced rejections and so, resorted to surgery to improve her physical appearance.
Weird: Controversial queen Rakhi Sawant wants to donate her B***S:
Rakhi, who was originally named Neeru Bheda, shot for an episode of the weekend chat show "JuzzBaatt… Sangeen Se Namkeen Tak".
When the show's host Rajeev Khandelwal addressed Rakhi as Neeru, she became extremely emotional and spoke about her transition, read a statement.
"My family never approved of me getting into the (entertainment) industry and would beat me up black and blue if they would ever find me dancing. When I finally reached Mumbai, I started dancing and showcasing my talent in front of many producers who would also see me in a bad light," said Rakhi.
"I thought that I would rather dance at a dance bar than in front of such inconsiderate people. I faced innumerable rejections and resorted to surgery to improve my looks and appearance. I went into the surgery room as my former self Neeru Bheda but came out as a new and improved version of my own self – Rakhi Sawant."
"JuzzBaatt…Sangeen Se Namkeen Tak" is aired on Zee TV.
Also see video related t this news: