OMG! Bollywood couples kissing openly in public caught on camera
Everyone has a different way of expressing their emotions.  But, love is that emotion which some people like to show while some keep it reserved in their personal space.  When bollywood celebs are in love they have to keep it a secret for their reputation. But, it becomes hard for them as all cameras have eyes on them.
As we all know, lip locking in public is something people find common these days but if a bollywood couples are caught doing this in public then it is a big news. Today, we will tell you about those bollywood couples who were caught doing kissing on camera.
Hrithik Roshan and Sussanne Khan
Hrithik Roshan and Sussanne Khan have parted their ways now but there was a time when they were madly in love with each other. They were once caught kissing publicly in an ice cream parlour in the US. However, their picture of kissing each other became viral.
Deepika Padukone and Ranbir Kapoor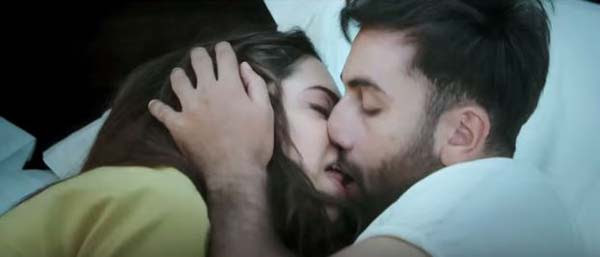 Deepika Padukone and Ranbir Kapoor were considered as one of the most cutest couple of bollywood. News of their parting ways shocked everyone in the industry. Once, they were caught kissing each other at the Banglore airport which became so much viral. Even after their break-up, they did many movies together.
Shahid Kapoor and Mira Rajput
Shahid Kapoor and Mira Rajput are one of the most adorable couple in bollywood. Shahid's wife Mira Rajput might not be from this industry but she is winning millions of hearts through her charm. Picture of both kissing each other became sensation on internet.
Amitabh Bachchan and Jaya Bachchan
Jaya Bachchan and Amitabh Bachchan are considered as an ideal couple of bollywood. Recently, their picture of kissing each other went viral on internet. During a certain award function Amitabh Bachchan was caught giving a quick smooch to wife Jaya Bachchan.
Bipasha Basu and Christino Ronaldo
Bipasha Basu and football player Cristiano Ronaldo are also on this list. They both kissed each other at an after party in Portugal. However, according to reports, Bipasha later denied the kiss and Bips revealed she was just a fan of him.
Shocking: Prateik Babbar shares topless photo of wife Sanya Sagar
Mumbai: The newlywed couple of Bollywood film industry Prateik Babbar and his wife Sanya Sagar became victim of troll badly for posting nude snap of their self on photo sharing platform Instagram.
Bollywood actor Prateik Babbar got badly trolled by the netizens when he recently uploaded a semi-nude picture with his newly wedded wife and long-time girlfriend Sanya Sagar on Instagram to mark Valentine's Day celebration.
In the photograph, the duo posed for a mirror selfie. While the two were showcasing their bond of love with each other, online users were disgusted to see Prateik and Sanya sharing their private moments on a public platform.
OMG: Recently wed Prateik Babbar shares nude snap of wife Sanya Sagar on Instagram
'Disgusting', 'shame on you', 'pornstars' were some of the terms that were lent by irked Instagram users to the couple while slamming them left, right and centre on their social media post.
On other hand, many people called it a publicity stunt to get instant fame on social media while many thought that the couple was high on drugs when they planned to show off their intimate moments on social media.
Now in this mirror selfie, the couple was seen semi-nude as one can easily see Prateik wearing just black colour sports shot and his wife Sanya was only wearing red colour panty with husband covered her valuable assets with his hand.