SHOCKING! Arshi Khan speaks about having SEX with this cricketer
Arshi Khan who became world-wide popular through famous reality TV show Bigg Boss opened up his relation with Shahid Afridi.  Arshi, before entering the show grabbed eyeballs by making offensive statement  upon Pakistani Cricketer Shahid Afridi after which she indulged into trouble.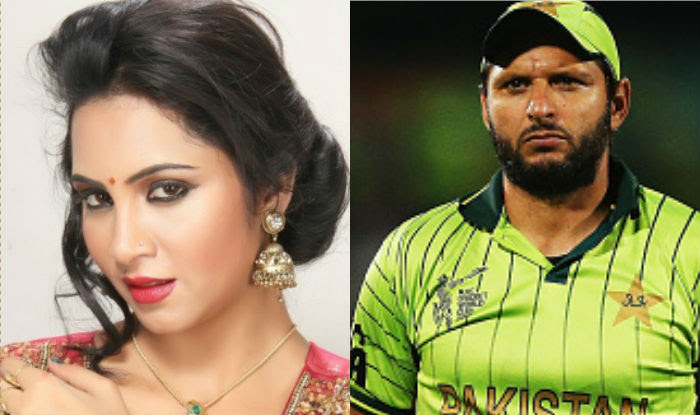 In 2015, Arshi tweeted on her Twitter account and said that she had sex with Afridi. She tweeted, "Yes, I had sex with Afridi. Do I need the Indian media's permission to sleep with someone? It's my personal life. For me it was love."
Before entering in the show, in one of her interview she said that she wanted to marry him and she also added that she has even tried to contact the cricketer. Even when she entered the reality show, she once said that she had relations with the cricketer.
Arshi Khan who is well-known for her bold and outspoken attitude was invited as the guests on Rajeev Khandelwal's chat show titled as 'JuzzBaatt' where she again spoke up about the same controversy. She was invited along with her childhood friend that is Rakhi Sawant.
When she appeared on the chat show it was crystal clear by her statements that she was quite apologetic for statement that she made about Shahid Afridi. She admitted her mistake and also apologized for whatever happened. She said, "I respect Mr Afridi a lot. He has done a lot for me. That tweet was a mistake and I should not have addressed him openly about such sensitive issues. Afridi Sahaab ke bahut ehsaan hai mujh par."
Shocking: Prateik Babbar shares topless photo of wife Sanya Sagar
Mumbai: The newlywed couple of Bollywood film industry Prateik Babbar and his wife Sanya Sagar became victim of troll badly for posting nude snap of their self on photo sharing platform Instagram.
Bollywood actor Prateik Babbar got badly trolled by the netizens when he recently uploaded a semi-nude picture with his newly wedded wife and long-time girlfriend Sanya Sagar on Instagram to mark Valentine's Day celebration.
In the photograph, the duo posed for a mirror selfie. While the two were showcasing their bond of love with each other, online users were disgusted to see Prateik and Sanya sharing their private moments on a public platform.
OMG: Recently wed Prateik Babbar shares nude snap of wife Sanya Sagar on Instagram
'Disgusting', 'shame on you', 'pornstars' were some of the terms that were lent by irked Instagram users to the couple while slamming them left, right and centre on their social media post.
On other hand, many people called it a publicity stunt to get instant fame on social media while many thought that the couple was high on drugs when they planned to show off their intimate moments on social media.
Now in this mirror selfie, the couple was seen semi-nude as one can easily see Prateik wearing just black colour sports shot and his wife Sanya was only wearing red colour panty with husband covered her valuable assets with his hand.