Want to have fun in the sun?Know how
Summer can be fun when one knows how to take good care of the skin and hair the right way because staying indoors is not always possible. We can protect our skin from the harmful UV rays by putting together some simple natural ingredients that are available in every household!
Austin, Head – Research and Development, Cholayil Private Limited and Omkar Kulkarni, Head – Research and Development, Netsurf Network share some important Ayurvedic tips for tackling skin issues in summer.

* Skin hydration is the key: Ayurveda mentions that 'Snigdhata' (meaning internal hydration) of the body is the key to fight multiple skin related issues. One should schedule water drinking reminders across the day. Carry a water bottle to avoid thirsty outings and travels. Replace aerated drinks, tea and coffee with coconut water, thandai, kokum sharbat, lemon juice, buttermilk, khas drink, sugarcane juice, etc.
* Mind the heat: According to Ayurveda, the basic reason behind blood impurification and skin disorders is sudden temperature changes. Avoid stepping out directly from Air conditioned atmosphere into harsh sun and vice-versa.
* Try ayurvedic DIY (Do it Yourself) face mask: Use multani mitti face mask in combination with milk for dry skin, honey for oily skin & water for normal skin. This will improve the natural glow of the skin. One can also try a homemade face pack with smash boiled potatoes with 2 Tbsp of lemon juice to lighten the skin color and to give it a natural glow.
* Spice up your life: Cinnamon has great anti-microbial properties. Powder it and mix with 1 tablespoon of honey and sugar granules. Use this mixture as a natural scrub to remove the dead skin from the face.
* Coat skin with layers of Aloevera and cucumber: Skin toners are very important for people with oily or acne-prone skin as it cleanse the skin and closes the pores by tightening the cell gaps. Preparing a toner depending on your skin type will have a great effect. Mix Apple Cider Vinegar and water in 1:1 ratio and add half cup of green tea and cucumber juice and Aloe Vera gel. Shake it well and then apply it on the skin to soothe and to repair the skin.
Quit smoking to lower risk of premature birth
Expecting mothers, take note. As smoking during pregnancy is linked with negative health outcomes, a team of researchers has found that smoking cessation during pregnancy may reduce the risk of pre-term birth.
The findings, published in the JAMA Network Open journal, showed that the probability of pre-term birth decreased with earlier smoking cessation in pregnancy — up to a 20 per cent relative decrease if cessation occurred at the beginning of pregnancy.
"Of concern, though, given the substantial benefits of smoking cessation during pregnancy is that the proportion of pre-pregnancy smokers who quit smoking during pregnancy has remained essentially stagnant since 2011," said lead author Samir Soneji from The Dartmouth Institute for Health Policy and Clinical Practice in the US.


For the study, the researchers conducted a cross-sectional study of more than 25 million pregnant women who gave birth to live neonates during a six-year period — measuring their smoking frequency three months prior to pregnancy and for each trimester during pregnancy.
The negative health impacts of cigarette smoking during pregnancy, including low birth weight, delayed intrauterine development, pre-term birth, infant mortality, and long-term developmental delays, are well known.
But the good news is that the proportion of women who start their pregnancy as smokers has been declining in recent years, the researchers said.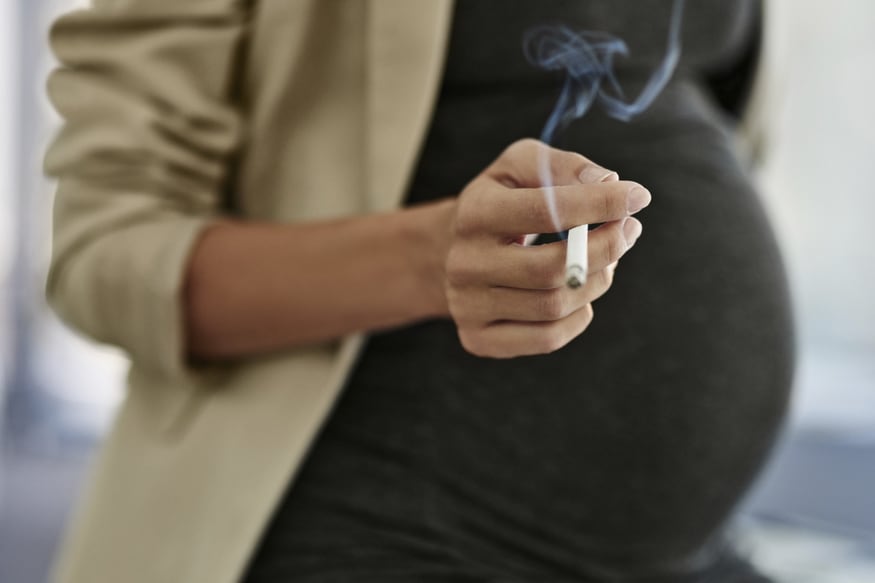 However, the study also found that only about 25 per cent of women who smoked prior to pregnancy were able to quit throughout their pregnancy, and approximately 50 per cent of women who smoked during their pregnancy did so with high frequency (more than 10 cigarettes per day).
The researcher plans to look at quit rates and smoking intensity and their impact on the risk of infant mortality.
"Thankfully most premature babies end up doing well," he said.
"But premature birth is strongly linked to infant mortality. If we determine quitting, and quitting early, reduces the risk of infant mortality, then that may speak to mothers even more saliently about the importance of smoking cessation," he added.