Rs 300 cr plan for Delhi's garbage crisis
New Delhi, Sep 15 (IANS) The central government has approved a Rs 300 crore plan for "visible improvement" in solid waste management in the national capital in the face of the serious garbage crisis plaguing the city.
Newly-appointed Minister of State for Housing and Urban Affairs Hardeep Singh Puri said on Friday that in this plan, north, south and east municipal corporations of Delhi would spend Rs 100 crore each for procuring machines for collection, transport and storage of solid waste.
They would be assisted from the Urban Development Fund of the Ministry, Puri said at a conference on "Public Affairs: Effective Advocacy and Public Policy Strategies" here organised by the Public Affairs Forum of India (PAFI).
"All vehicles and mechanical equipment would be procured and commissioned by the end of December this year," the Minister said.
Apart from that, the corporations would also procure decentralised treatment plants and special machines for upkeep of drains and sewers.
He added accelerated composters and bio-methanation plants to be procured under the plan would add a waste treatment capacity of 670 metric tonnes per day.
Equipments and machines to be procured include battery mounted and automated litter pickers, compacters, underground bins, mechanical road sweepers, accelerated composters, bio-methanation plants and super sucker re-cycler machines for drains and sewers, said the Minister.
"This should bring some relief in the national capital," Puri said.
He said sanitation was one of the main priorities of the government and he took up the garbage issue in the national capital on his very second day in office.
The issue came to limelight on September 1 after two persons died when a huge portion of a landfill in east Delhi's Ghazipur collapsed.
–IANS
vv/pgh/vm
IIT Kharagpur's research to boost LPG distribution
IIT Kharagpur researchers have devised a decision support system to help maximise the LPG connections in BPL (below poverty line) households, an official statement said.
It is a first of its kind for analysis of a national level energy policy, it said.
"A team of researchers, led by Manoj Kumar Tiwari of the Department of Industrial and Systems Engineering, has devised a decision support system focusing on the Pradhan Mantri Ujjwala Yojana for maximising the number of LPG connections, particularly in BPL households," the statement said.
A decision support system (DSS) is a computer programme that helps in making sound rational decisions using mathematical programming and operation research techniques.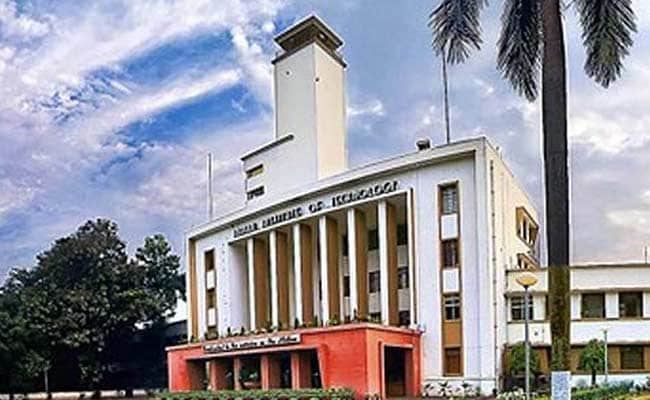 "The DSS for such policies can provide us the exact values of important parameters over the prescribed policy time period, which in turn will help us to take important measures to ascertain the proper functioning (monitoring) of the policy towards the desired goal," Tiwari said.
PMUY, launched in May 2016, aimed to provide five crore LPG connections by 2019 to BPL families with the support of Rs 1,600 to each family. The government has recently revised the target to eight crore LPG connections by 2020.
The DSS devised at the IIT uses mixed integer linear programming to mathematically formulate the policy using input parameters, decision variables and their relationships.
The mathematical model has found the optimum number of total (BPL) connections required in a region, number of dealerships that need to be commissioned in a region over the policy time frame.
The IIT team has done sensitivity analysis with the mathematical model — change in a decision variable with respect to the change in parameter.
With this, they can predict not only how the number of household connections can be increased but also the critical region that contributes most in each zone of LPG distribution.
Certain areas though have been well covered, such as Maharashtra, Tamil Nadu, Bihar, Rajasthan and West Bengal.
The government needs to pay special attention to regions critical to LPG penetration, such as Assam in the Northeastern zone, in order to achieve 100 per cent BPL household penetration, the institute said.
This kind of DSS can be developed for various federal and state level policies for various commodities like solar panels distributions, agricultural commodities and so on.